Annual Fall Food Drive
Making a difference in our community
Fall Food Drive
The 2016 Fall Food Drive is now underway!
Our annual Fall Food Drive aims to assist needy families in our community during the holiday season. Please partner with us to make a difference in the lives of these families during this season that should be filled with joy. We ask that all companies put out donation boxes at their respective offices and fill up the boxes with nonperishable food items. This year's charity is The Salvation Army.
To get started, contact us. If you need a box, we are able to deliver it and pick it up at the end of October.
A $100 gift card will be awarded to the Team/Property/Vendor that collects the most items!
Boxes courtesy of Two Men and a Truck.
---
2015 Fall Food Drive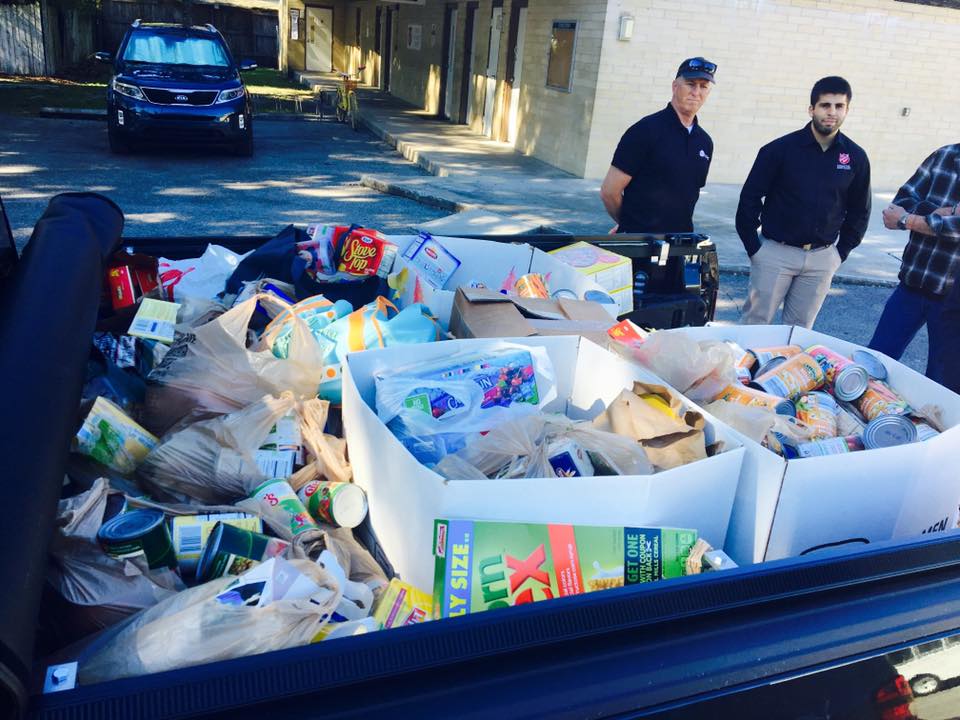 Thank you to everyone that contributed to our "Fall Food Drive"! We had a great turnout and delivered a truck full of food for area needy families.
A special thanks to our volunteers who delivered and picked up boxes of food: Patrick Carbery of First Place Fitness, Rich Myers of HD Supply, Rennie Thomas of Ultimate Towing and Stephanie Beatty of the Gainesville Apartment & Condo Guide.
We would also like to say thanks to Libby Bridges and the staff at The Retreat at Magnolia Parke for being our donations hub and for helping spearhead this event as well as to George Baldacchino and Two Men and a Truck for supplying all of the boxes.
Below is a list of communities that participated:
The Retreat at Magnolia Parke
Addison Lane
Courtney Greens Apartments
Sundowne Villas
West 20
Tivoli of Gainesville Apartments
Stoneridge Apartments of Gainesville
Hunters Crossing
Huntington Lakes - Gainesville, FL
Legacy At Fort Clarke Apartments
Canopy Apartments
Park Lane Apartments
Wildflower Epoch
The Grand Reserve - Ocala
Paddock Place Apartments
Carriage House - Ocala
Steeplechase - Ocala
Landfair Homes - Ocala