NCFAA Annual Holiday Party and A.C.E Awards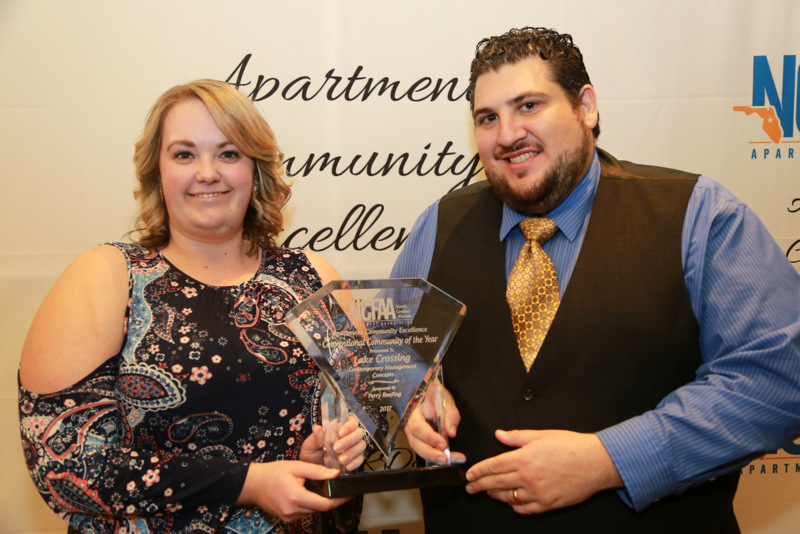 Come and celebrate the holiday season and excellence in our industry with NCFAA! Every December, in conjunction with our holiday party, NCFAA holds the annual A.C.E. (Apartment Community Excellence) awards event. Join us as we celebrate the seasons greetings and recognizes the absolute best that our industry has to offer.
A.C.E. Award Categories
Student Community of the Year
Conventional Community of the Year
New Community of the Year
Renovated Community of the Year
Property Manager of the Year
Assistant Manager of the Year
Leasing Professional of the Year
Service Professional of the Year
Service Manager of the Year
Supplier of the Year (person)
Corp Support Staff (Accountant, HR, Area Mgr, Marketing)
Nominations
Award nominations are open to all NCFAA member communities, management communities and staff. Nominations are for those who exemplify the "best" of their profession and industry. All award winner are selected by a third party association that is outside of the state of Florida to avoid any hint of partiality. Winners are chosen solely by the information that is provided by the nominator on the nomination form along with the supporting documentation.
---
2017 Annual Holiday Party & A.C.E. Awards Recap
2017 A.C.E. Award Winners
New Community of the Year: The Standard at Gainesville, Landmark Properties

Conventional Community of the Year: Lake Crossing Apartments, Contemporary Management Concepts
Student Community of the Year: Towne Parc Apartments, Gator Investments
Renovated Community of the Year: Huntington Lakes Apartments, Contemporary Management Concepts
Property Manager of the Year: Michelle Lopez, The Collier Companies
Assistant Manager of the Year: Samantha Gaddis, Contemporary Management Concepts
Leasing Professional of the Year: Sarah Balangue, Gator Investments
Service Manager of the Year: Chris Deweese, Contemporary Management Concepts
Service Professional of the Year: Wade Bass, The Collier Companies
Corporate Support Staff Person of the Year: Shannon Claunch, Contemporary Management Concepts
Supplier of the Year: Jorge Villalobos, The Best Restoration
2017 Volunteers of the Year
Property Management: Libby Bridges, Mid-America Apartments
Associate Member: Patrick Carbery, First Place Fitness Equipment
2017 Photo Recap