Back to Events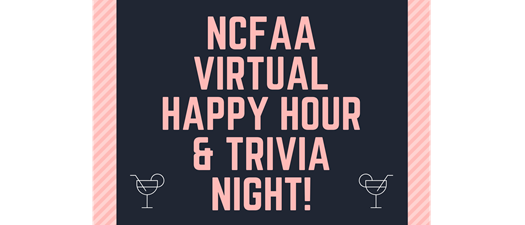 Virtual Happy Hour & Trivia Night!
Let the Smartest Fellow Win!
Friday, April 24, 2020
Online - Link will be sent after registration
Event Details
Join your fellow NCFAA members for our Virtual Happy Hour & Trivia Night!
This will be a zoom video meet-up!
We hope to see your smiling faces!
We strongly encourage all attendees to have their video on for the call.
Feel free to BYOB and "MYOB" as we virtually hang out and share some laughs! Prizes will be awarded for first and second place winners. This event is free, but RSVP is required. You must be logged in to register.
Zoom login information will be sent out once you register on the NCFAA site!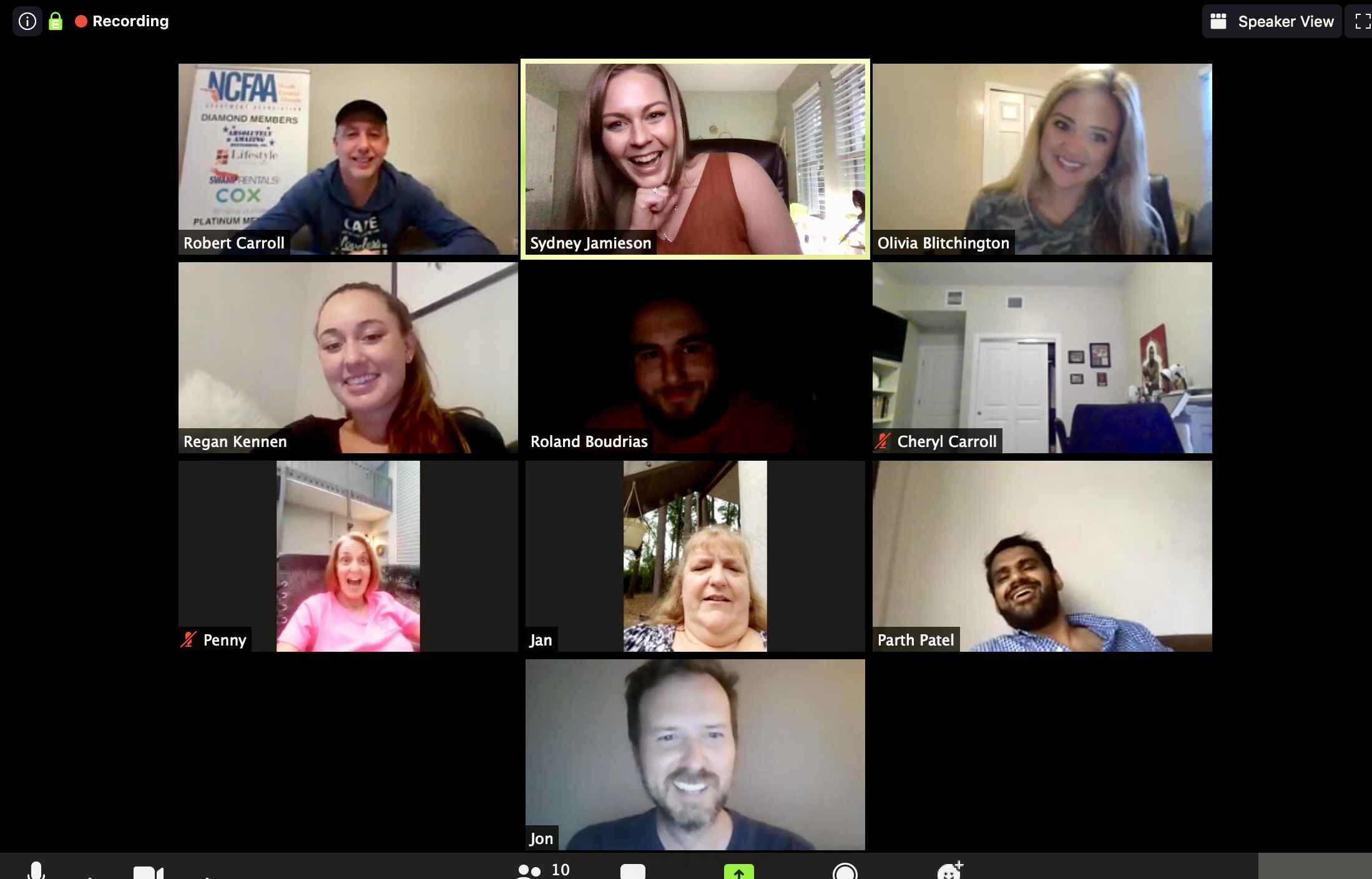 For More Information:
Robert Carroll (Member)
CNPR
Association Executive
NCFAA
(352)333-0333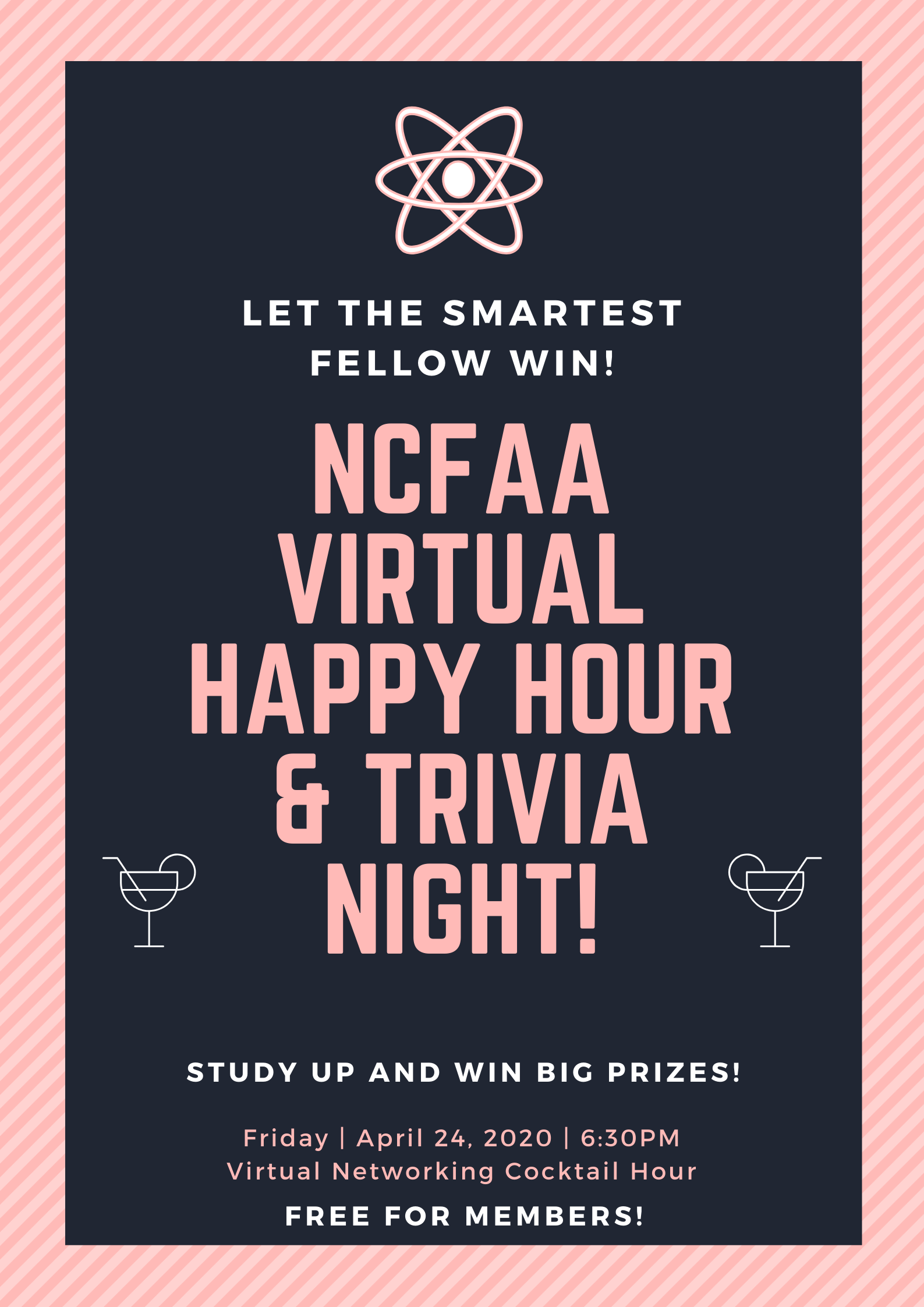 Having trouble logging into your member account? Contact us at robert@ncfaa.net. We can help!
Upon completion of your NCFAA registration, you will receive an additional Zoom email registration link. The purpose is to add an additional safety measure to ensure that our virtual events stay safe & secure for our members!
Please feel free to reach out to us with any questions!