Back to Events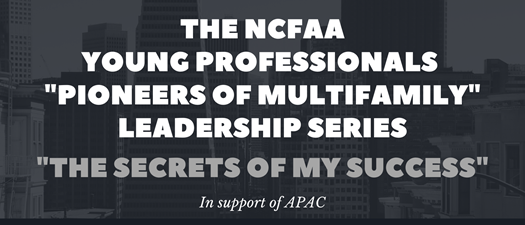 "Pioneers of Multifamily" Leadership Series Volume 2
In Support of APAC and Presented by the NCFAA Young Professionals
Wednesday, February 24, 2021
10:00 AM - 11:00 AM (EST)
Event Details
Join us on Wednesday, February 24th as we welcome one of the true leaders of multifamily in north central Florida, Phil Wagner, to our second installment of our business leadership series. We will also be joined by local business owner and community leader, Jorge Villalobos, owner of The Best Restoration.
Hosted and presented by the NCFAA's Young Professionals committee and in support of APAC, Phil & Jorge will share with us their "Secrets of Success" and how they began in the industry.
Registration is free with a $10 donation to APAC.
In Support of APAC,
The NCFAA Young Professionals Committee Presents
Guest Speaker:
Phil Wagner, Partner, Trimark Properties Of Gainesville, LLC
Phil Wagner is a leading real estate executive with over 29 years of experience in the Gainesville market. A visionary with exceptional insight into finance and operations, he has a consistent record of positioning organizations for long term success, driving profitable revenue growth, and building accomplished teams that execute high-impact business strategies and operational excellence.
Since 2004, Phil has used his strategic insight to enhance and optimize operations as Partner and Chief Operating Officer (COO) of Trimark Properties, a premiere student housing and commercial real estate developer specializing in niche, infill developments in the Gainesville urban core. Phil also acts as an integral player in the growth and strategic plan of the Gainesville Innovation District live/work/play development.
Prior to his success at Trimark, Phil worked at The Collier Companies for over 12 years, serving as President and Director of Operations. Under Phil's leadership, the portfolio grew from less than 700 units to over 5,000 units throughout his tenure at the organization.
Phil holds a B.B.A. in marketing and real estate from the University of Florida. Phil and wife Kelly live in Gainesville with their three children and are active supporters of the schools and sports programs for their children's activities.
Guest Speaker:
Jorge Villalobos, Owner of The Best Restoration LLC
Jorge villalobos, was born in Colombia and has been Living in the states for the last 21 years. He is the founder and owner of The Best Restoration and Gainesville Turnover Specialists. Jorge built a turnkey operation and a work culture in his businesses that today allows him to start different ventures, provides him time to work in personal growth and be part of different organizations that work helping others. Jorge has a degree in finances and worked several years in the banking industry, then after he left Colombia for security issues, he started to work in the cleaning and restoration industry. He has obtained all the certifications available in the industry, achieving the master in drying by the International institute of cleaning and restoration. Parallel of his professional career in the cleaning and restoration industry, he is part of Zig Ziglar Trainers, John Maxwell Team, DISC personalities trainer, National Apartment Association speaker and has a podcast for "Non-profit Report" and daily messages for Morning Tech Meetings.Com.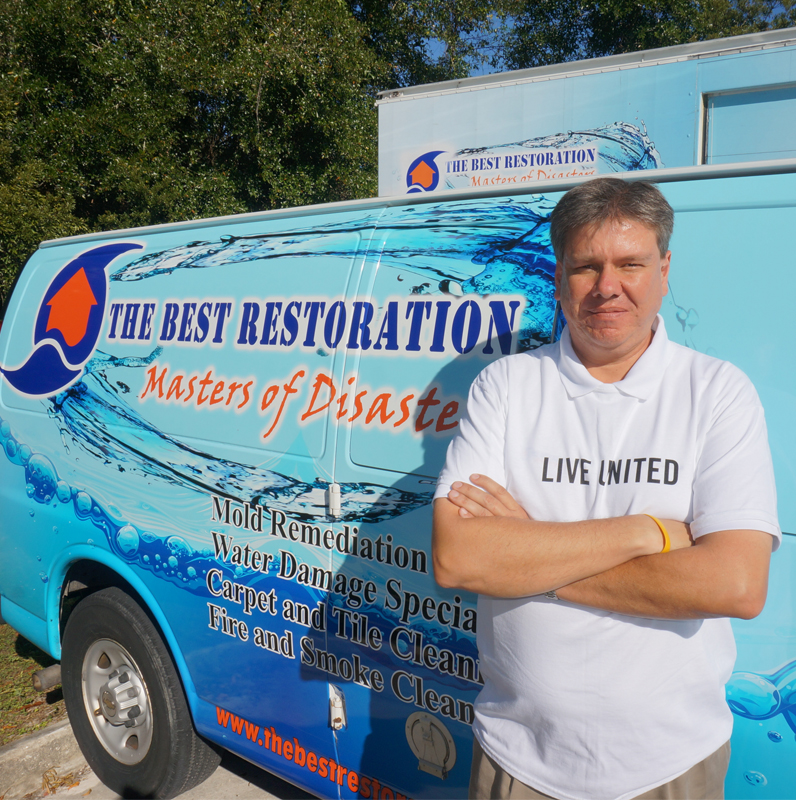 Moderator: Robert Mossorofo, Property Manager, The Standard Gainesville
Robert currently serves on the Young Professionals Committee and is the Secretary for the NCFAA Board of Directors.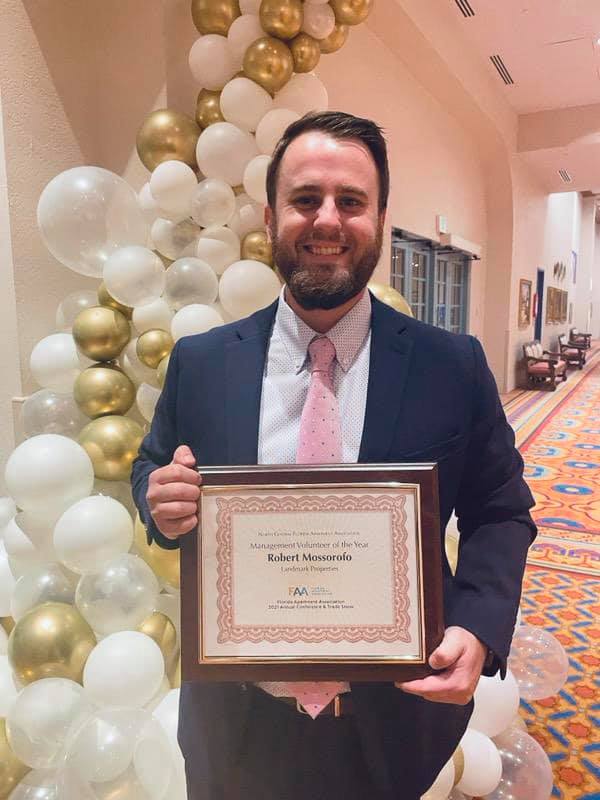 For More Information:
Olivia Blitchington
Director of Strategic Partnerships
Swamp Rentals
(904)349-5908
Having trouble logging into your member account? Contact us at robert@ncfaa.net. We can help!Upon completion of your NCFAA registration, you will receive an additional Zoom email registration link. The purpose is to add an additional safety measure to ensure that our virtual events stay safe & secure for our members!
Please feel free to reach out to us with any questions!
Photo / Video Disclaimer
We reserve the right to use photographs/videos taken at any event sponsored by the association without the express written permission of those included within the photograph/video. We may use the photograph/video in publications or other media material produced, used or contracted by association including, but not limited to: social media platforms, brochures, invitations, publications, magazines, television, website, etc.
Any person that does not wish to have their photo taken or distributed must contact the association and communicate, in writing, their intentions. These requests will be accomodated; however a photopgraph must be included for identification purposes (and will be held in confidence).