Back to Events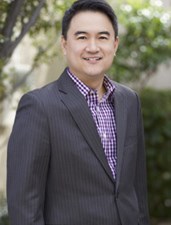 Comprehensive Leasing Training with Rommel Anacan
9-12 pm Session I
12-1 pm Session II: Membership Lunch
Wednesday, February 22, 2017
Event Details
Session I:
Getting "Hitched!"
How to Help Your Customers "Fall in Love" With Your Community
Overview:
It seems like the job of a leasing professional
should be simple enough, right? After all, doesn't everyone need a home? Shouldn't you be able to simply take your clients around the community,show them the "sparkling" pool, the "state of the art" fitness center, and the spacious and inviting furnished model, and then close the deal?
Well, if you've been in the industry for any amount of time, you know this isn't the case! With your prospects having so many options to choose from,
how do you stand out from the competition?
You need to help your prospects "fall in love" with your community. We'll show you how to effectively guide your prospects through the leasing process, from first contact to the tour, closing the sale, overcoming objections and following up, using real world tested tips, tools and techniques, along with a little help from movie scenes taken from some of Hollywood's funniest romantic comedies.
Getting Hitched! is an entertaining, effective and engaging training program, with high quality content and a unique (and relatable) perspective that is sure to be impactful and memorable for everyone from the industry rookie to the seasoned veteran.
You'll walk away with:
Powerful telephone techniques that will make your customers want to lease from you, before they walk in the door
Strategies for email communication
Best practices to connect with your clients on a tour
How to set yourself up to close effectively
The essentials of overcoming objections
Crucial follow-up tips
And more! All designed to help you lease more apartments!
Session II:
February Membership Lunch
Topic: Stop Yelling at Me!!
What to Do When Your Residents and Customers Are Not Happy!

Overview:
Unhappy, unsatisfied (and extremely vocal about it!) residents and customers are a reality of life in residential property management. Even the best companies, with the best people and the best of intentions fall short in the eyes of their customers; and when they do fall short, how they handle those situations can go a long way to whether customers become residents, and whether residents remain residents!
For anyone that has done it, interacting with a resident/customer who is complaining, upset, angry, frustrated, hurt, and often, unreasonable is not easy! Neither is it just a matter of "being nice" or "acting professional."
The truth is, often times the very things that you'll want to say or do in these situations are the very opposite of what will actually work. So what can you do?
In "Stop Yelling at Me!" you'll discover:
* A solutions-based road map that you can follow to guide your upset residents and customers through the complaint process!
* How to identify when something you're saying or doing isn't working and how to change course to a strategy that will work!
* That effectively handling difficult residents, customers and situations isn't as
hard as you think!!
Date: *Wednesday*, February 22nd
Time: Session I: 9 am - 12:00 pm Session II: 12 pm - 1 pm *February Membership Lunch*
Location: Lifesouth - 1221 NW 13th St Gainesville, FL
Cost:
$65 Members with RSVP *Includes Membership Lunch*
$105 NonMembers with RSVP *Includes Lunch*
$25 with RSVP (Members) *Membership Lunch Only*
Speaker: Rommel Anacan ('Roh-mel Ana-kin')
President & Founder
The Relationship Difference
Corporate Training |Motivational Speaking |
Consulting Services
Rommel Anacan (pronounced "Roh-mel Ana-kin" and yes, his last name is pronounced like Anakin Skywalker from "Star Wars") is the creative "genius" behind The Relationship Difference.

As the president of The Relationship Difference, Rommel is widely known as the "Connection Expert" whose "Win With People" message and approach to personal, professional and organizational development and growth has powerfully impacted thousands of people nationwide.

Rommel became interested in the idea of relationships, communication and connection after experiencing a divorce that wasn't of his choosing. In the aftermath of his divorce he was determined to not avoid the same mistakes again, so he studied everything he could about how people connect. What he learned inspired him to spread the message to anyone who could hear and today his "Win With People" message powers all that he does!

Prior to launching The Relationship Difference Rommel had a successful career in management, sales and training spanning over two decades.

Rommel's writings and articles have been featured and found in many national publications and websites and on his Relationship Difference blog. He is also a successful video producer and you may have heard his voice-over talents on over 20+ productions.

When he's not in "business mode" Rommel is a 2nd Lieutenant in the Civil Air Patrol-the volunteer Auxiliary of the United States Air Force, where he is an aircrew member and is the deputy commander of his squadron.

Rommel's hometown is Honolulu, Hawaii, lived in Colorado for five years and now lives in Orange County, California with his wife and daughter.
For More Information:
Robert Carroll (Member)
CNPR
Association Executive
NCFAA
(352)333-0333