Back to Events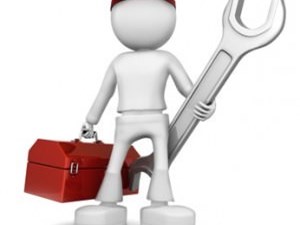 Maintenance Supervisory Skills
Thursday, January 25, 2018
Event Details
Join us for our "Maintenance Supervisory Skills" class to enhance your supervisor skills in the maintenance field.
A good leader inspires others to find confidence in themselves.

In this program your supervisors will gain an understanding of their role in the organization, acquire knowledge of the legal issues and liabilities facing supervisors, and have a desire to develop more effective supervisory skills and leadership competencies.

The Effective Supervisor:
Identify top ten mistakes of new supervisors.
Identify competencies necessary for success.
Identify individual strengths and opportunities for improvement.
Develop ideas and a plan to improve your individual competencies.
Speaker: Joe Wiek
"The most dangerous leadership myth is that leaders are born-that there is a genetic factor to leadership.
That's nonsense; in fact, the opposite is true.
Leaders
are made rather than born. -Warren Bennis
*This event is open to managers & managerial candidates*
For More Information:
Robert Carroll (Member)
CNPR
Association Executive
NCFAA
(352)333-0333