Back to Events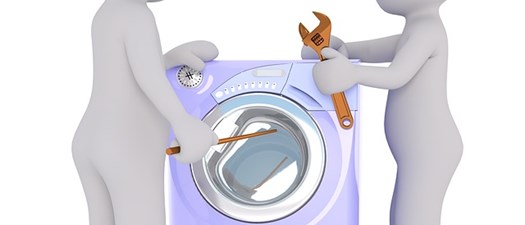 Kitchen Appliance Repair Class - Ocala
Sponsored by HD Supply
Tuesday, February 27, 2018
Event Details
Kitchen Appliance Repair (Short Version)
LEARN ABOUT:
This 3-hour class is an introduction and overview of the appliances found in a typical residential kitchen: range (gas or electric), dishwasher, and garbage disposer, (not including the Refrigerator – which is a separate class).
The course will review the mechanical and electrical components, operations, cycles, functions, and general troubleshooting of each of the listed appliances. Typical design and installation principles, and a review of how to read wiring diagrams
will be a focus of this class.

**(NON HANDS-ON)**

Topics covered in this class will include:
• Electrical safety and Lock-out / Tag-out
• Push-in type Range / Oven appliance (gas or electric)
• The built-in Dishwasher – plumbing and installation
• Sink installed garbage disposer – plumbing and replacement
• Operating cycles – all appliances
• Common repairs – all appliances
• Reading a typical wiring diagram
• Preventative maintenance – all appliances
• Troubleshooting – tools / process / techniques
For More Information:
Robert Carroll (Member)
CNPR
Association Executive
NCFAA
(352)333-0333