Back to Events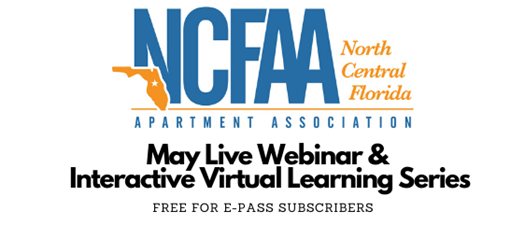 Live Webinar: "Keys to Next Level Sales and Leadership"
Presenter: Dr. Debbie Phillips
Thursday, May 7, 2020
10:00 AM - 11:15 AM (EDT)
Online - Link will be sent after registration
Event Details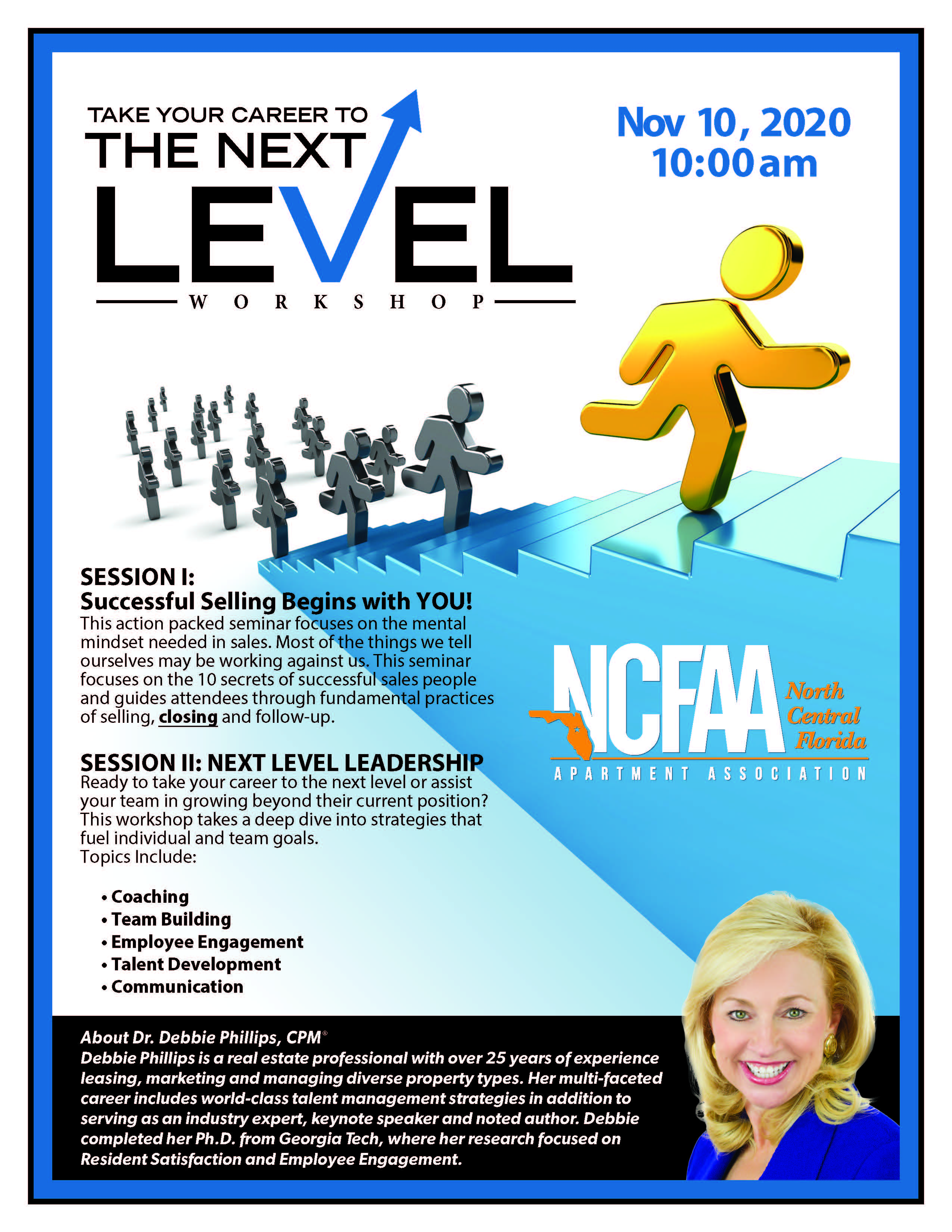 Topic: "KEYS TO SUCCESSFUL SELLING AND PERSONAL LEADERSHIP"
This course examines five critical areas:
• Keystone Habits for Leasing in a Virtual World
• Mental Framing & the Power of Intention
• Time Management: Scheduling the Big Rocks!
• Communicating with Confidence & Clarity
• Career Conversations with Yourself & Others

Before leading others, lead yourself first! Ninety-five percent of our success is based on our habits and rituals. You will never change your life until you change something you do daily. One of the keys to unlocking your personal effectiveness is the way you set up your day and control your environment.

Introducing our speaker: Debbie Phillips, Ph.D.,CPM
About Dr. Debbie….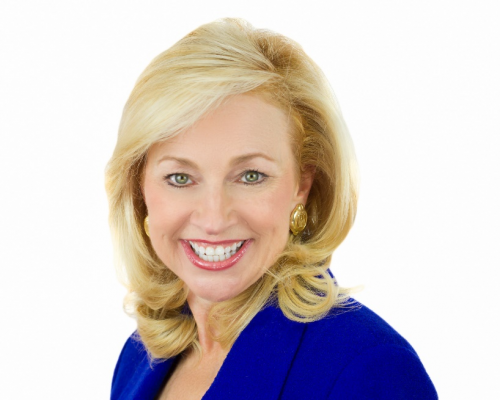 Debbie Phillips is a real estate professional with over 25 years of experience leasing, marketing and managing diverse property types. Her multi-faceted career includes world-class talent management strategies in addition to serving as an industry expert, keynote speaker and noted author. Debbie completed her Ph.D. from Georgia Tech, where her research focused on Resident Satisfaction and Employee Engagement.
---
Login information for the webinar will be sent out once you register!
Having trouble logging into your member account? Contact us at robert@ncfaa.net. We can help!
Upon completion of your NCFAA registration, you will receive an additional Zoom email registration link. The purpose is to add an additional safety measure to ensure that our virtual events stay safe & secure for our members! 
Please feel free to reach out to us with any questions! 
For More Information:
Robert Carroll (Member)
CNPR
Association Executive
NCFAA
(352)333-0333
Photo / Video Disclaimer
We reserve the right to use photographs/videos taken at any event sponsored by the association without the express written permission of those included within the photograph/video. We may use the photograph/video in publications or other media material produced, used or contracted by association including, but not limited to: social media platforms, brochures, invitations, publications, magazines, television, website, etc.
Any person that does not wish to have their photo taken or distributed must contact the association and communicate, in writing, their intentions. These requests will be accomodated; however a photopgraph must be included for identification purposes (and will be held in confidence).