Back to Events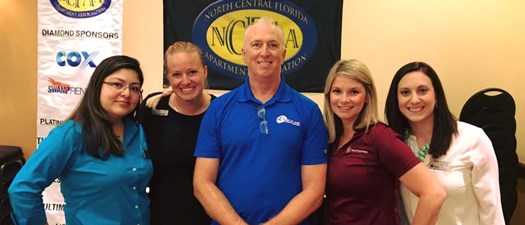 February Membership Lunch
Guest Speaker: Rommel Anacan
Wednesday, February 22, 2017
Event Details
Topic: Stop Yelling at Me!! What to Do When Your Residents and Customers Are Not Happy!
Overview:
Unhappy, unsatisfied (and extremely vocal about it!) residents and customers are a reality of life in residential property management. Even the best companies, with the best people and the best of intentions fall short in the eyes of their customers; and when they do fall short, how they handle those situations can go a long way to whether customers become residents, and whether residents remain residents!
For anyone that has done it, interacting with a resident/customer who is complaining, upset, angry, frustrated, hurt, and often, unreasonable is not easy! Neither is it just a matter of "being nice" or "acting professional."
The truth is, often times the very things that you'll want to say or do in these situations are the very opposite of what will actually work. So what can you do?
In "Stop Yelling at Me!" you'll discover:
* A solutions-based road map that you can follow to guide your upset residents and customers through the complaint process!
* How to identify when something you're saying or doing isn't working and how to change course to a strategy that will work!
* That effectively handling difficult residents, customers and situations isn't as
hard as you think!!
Speaker: Rommel Anacan ('Roh-mel Ana-kin')
President & Founder
The Relationship Difference
Corporate Training |Motivational Speaking |
Consulting Services
Cost:
$25 with RSVP (
Members
)
For More Information:
Robert Carroll (Member)
CNPR
Association Executive
NCFAA
(352)333-0333