Back to Events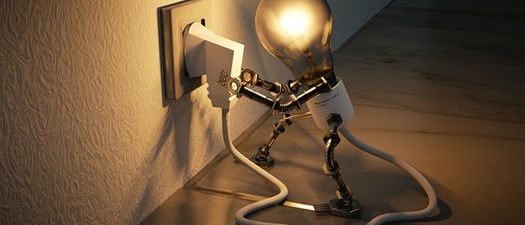 Electrical Fundamentals Class - Ocala
Sponsored by HD Supply
Tuesday, April 24, 2018
Event Details
Electrical Fundamentals (Short Version)
LEARN ABOUT:

This 3-hour class is an introduction and overview to Electricity, how it works, and how it is measured using the
functions of Voltage – Amperage – Watts – Resistance. Ohms law and its applications will assist in defining and
understanding troubleshooting components. The basics of electrical circuits, typical residential wiring, breakers,
service box connections, grounding wires and cable color and insulation codes will be covered. Additional topics
include: safety, American wire gauge and amperage, OSHA, and basic techniques of electrical troubleshooting.
Minimal "hands-on" training provided.

Topics covered in this class will include:
• Safety – Lock-out / Tag-out procedures
• AWG and other common uses of the National Electrical Code
• Wires, Cables, and insulation color coding
• Fundamentals of Ohm's Law and how to use it.
• The differences between AC versus DC power
• Differences between Series and Parallel circuits, and reading schematics
• Basic wiring and Three way and Four way lighting switches
• Troubleshooting typical residential circuits and electrical components
For More Information:
Robert Carroll (Member)
CNPR
Association Executive
NCFAA
(352)333-0333