Back to Events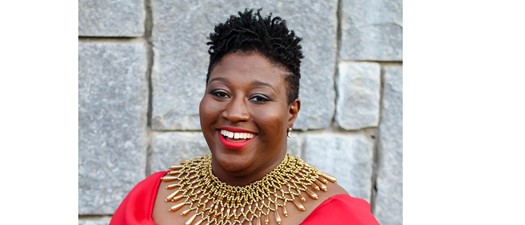 April Membership Lunch
Guest Speaker: Melissa D. White
Thursday, April 18, 2019
Event Details
LUNCH SESSION - The Power to Activate: Making A Maximum Impact at Work & In The World
We all wonder what impact we will make in the world, and it starts in the power to activate. Impact in your work and in the world requires a habit of dropping the pebbles of your gifts to make waves wherever you are. Impact requires owning your voice and the belief that you have the power to activate change that brings about results.
In this keynote, Melissa will describe 5 Ways to Activate Your Power to Impact Change and use this power at work and in the world. These activation guidelines will show how once tapping into your activation power, you are positioned to be the answer, at work and in the world.
About Melissa D. White
Melissa D. White, coined "The Activation Specialist™" by clients and audiences, has an undeniable ability to activate a room and has an indelible way of tapping in to bring out the best part of you. She is a highly coveted International Speaker, Sales and Marketing Strategist, Media Personality and Community Advocate. Melissa is a reputable thought leader with 15 years of experience in sales and marketing
and residential property management serving as a National Director of Marketing, Training and Leasing, leadership and public speaking. She has worked with and been certified by the Dale Carnegie Leadership Institute and holds a bachelors and masters degree in Business Management. She has also published various articles on such topics in numerous trade publications and delivered guest lectures at the University of Georgia, Georgia Piedmont College and Drexel University. Melissa is a recipient of the Alexandra Jackiw Diversity Scholarship and has served as a member of the NAAEI Curriculum Committee and Diversity Task Force.



As The Activation Specialist™, she is the host of The Activation Hour Radio Show hosted on 108 Praise Radio and The Activation Hour Podcast with the mission of finding purpose at work and in the world. She is also the Founder & Principal Coach and Consultant for The Activation Hour, LLC, a full services sales, marketing and training agency. Her activation is multi-generational as her life's work is to empower the voices of youth and enact
social change as the Founder of Writing Our Wrongs, Inc., a nonprofit 501c3 to empower the voices of youth for anti-bullying and social justice. She has a heart for seeing people and businesses excel to their maximum level as she trains and coaches others beyond potential into living a life fully activated on purpose.
For More Information:
Robert Carroll (Member)
CNPR
Association Executive
NCFAA
(352)333-0333